Samsung Galaxy customers who want to fix their device repairs can now access the correct repair kits and genuine Samsung parts as Samsung's Self-Repair program comes to the UK.
The program supports repairs to the Galaxy S20, S21 and S22 series of products as well as the Galaxy Book Pro and Galaxy Book Pro 360.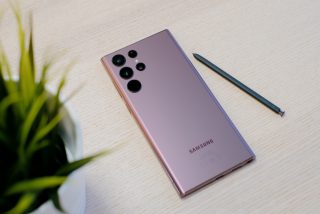 Users can replace the phone screen, back glass and charging ports.Galaxy Book Pro series owners will have access to seven genuine parts including the case front, case rear, display, battery, touchpad, power key with fingerprint reader, and rubber feet.
People can keep all repair tools so they can use them whenever they need, Samsung will be expanding its Self-Repair program to include more devices, repair tools, manuals and markets.
"Samsung is working to extend the lifecycle of our devices to encourage users to experience the optimised performance of their Galaxy device for as long as possible," said TM Roh, President and Head of Mobile eXperience Business at Samsung Electronics.
Samsung first launched its Self-Repair program in the United States last year. Samsung collaborating with Eurpean parts distributors such as ASWO, a Germany-based after-sales service and electronics specialist for Europe and authorised Samsung distributor,